source
                    @brianhickman1 | Local Honey Salon | Brian Hickman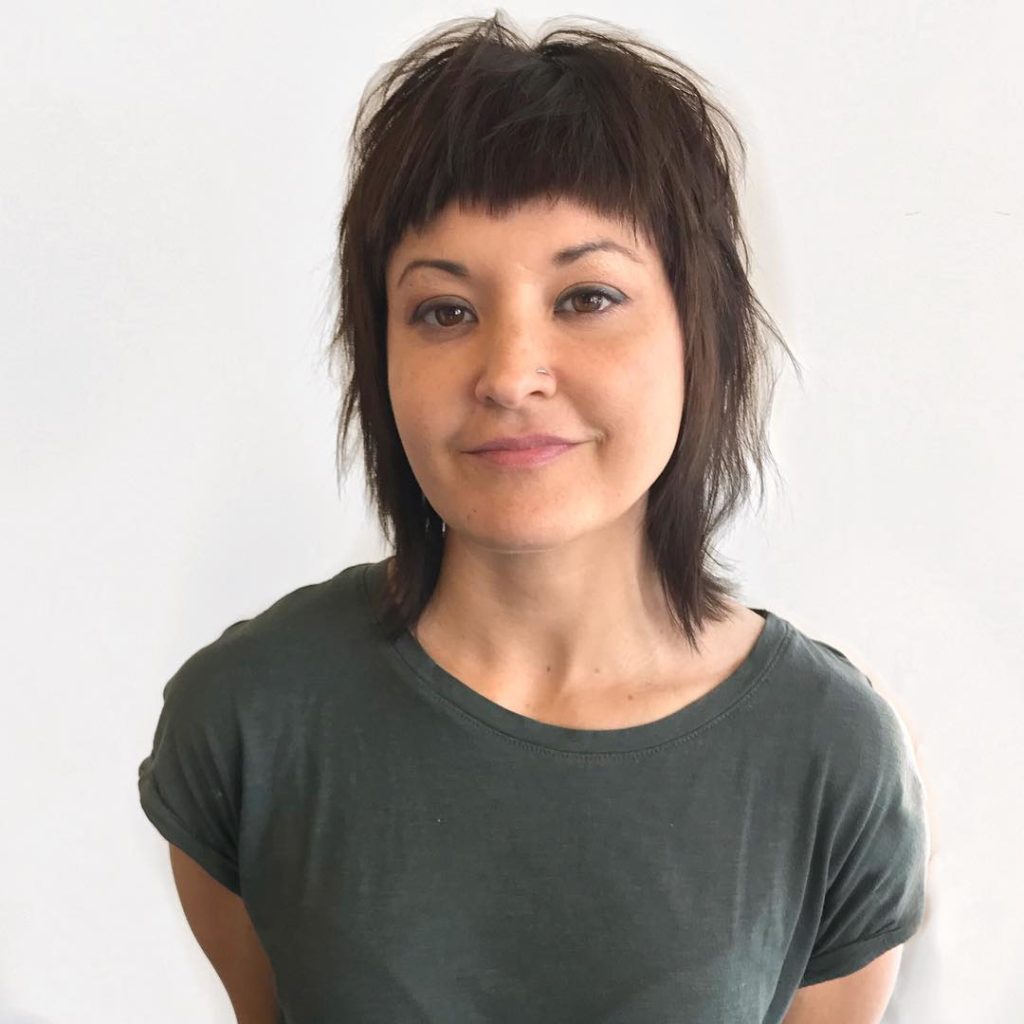 Styling Tips:
Prep hair by applying a texturizing product and thermal protectant to damp hair before blow-drying and styling.
Create a part where desired, and use a thermal brush to help control and shape bangs and hair during blowout. Or, if you have the time, allow your hair to air dry naturally, using your fingers to rough dry and guide hair into the desired direction.
After blowout, use a dry shampoo or texture powder to create texture and volume at your roots.
Use a flatiron on dry hair, if needed, to enhance smoothness.
Then, use a dry texture spray to spritz hair and use fingers to gently tousle and style hair as desired.