source
                      @hirohair | Gavert Atelier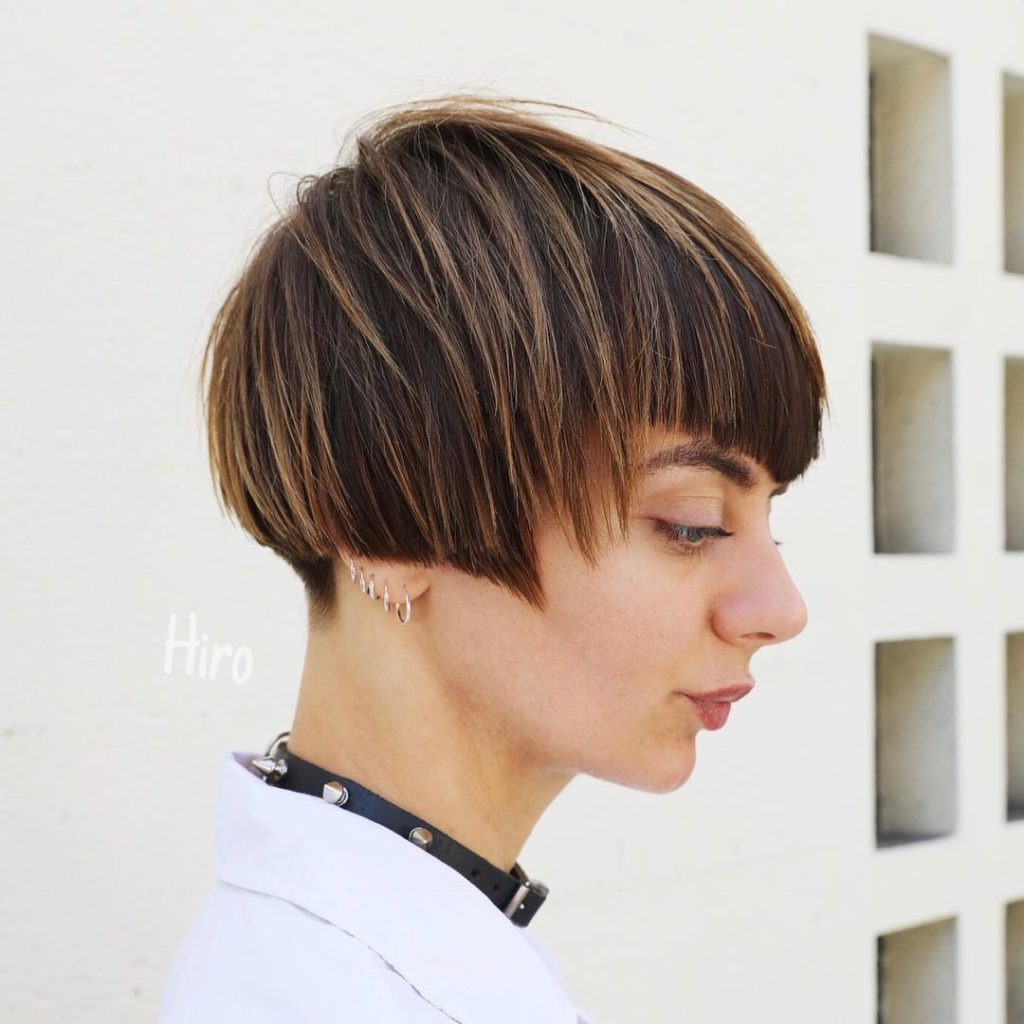 Styling Tips:
Apply a multi-benefit thermal protectant to damp hair before blow drying.
Using a thermal brush, blow dry bangs straight. Then, blow dry the remaining hair, using the thermal brush to control hair during blowout, lifting hair up and guiding hair in the desired direction. For this style, sweep hair from the back of the head forwards.
When hair is dry, use a flat iron to enhance hair's smoothness and control ends.
To finish styling hair, spritz the ends of hair with a dry texture spray, or apply a dry texture product, and use your fingers to shape and style hair, giving hair slightly messy and pieced texture.