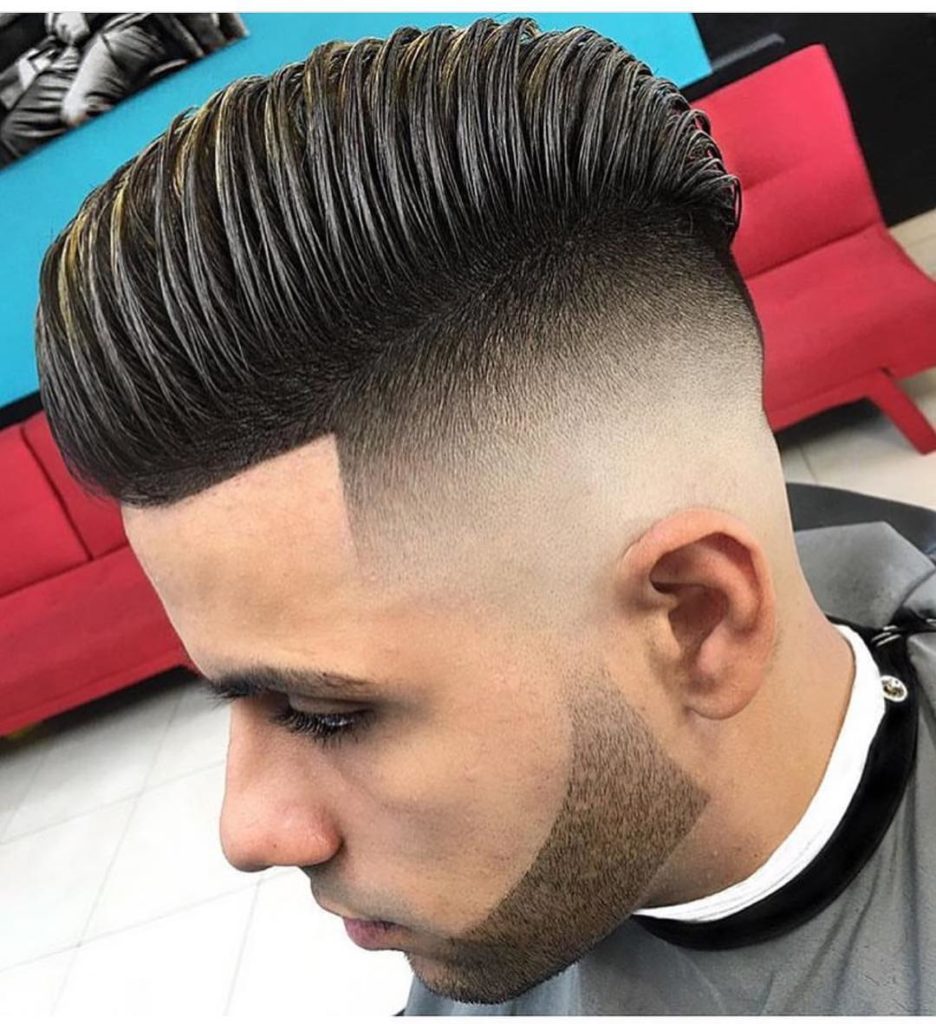 Get this look:
Rough dry wet hair with a towel to remove excess moisture.
Rub a small amount of hair pomade between hands and work product into hair working from the back of the head towards the front.
Comb the product through hair in the opposite directions that your hair naturally lays, using a wide tooth comb.
Use a fine tooth comb to comb through hair again, in the same direction.
Relax hair, and add some separation by gently combing your fingers through your hair.
Use a finishing spray to hold look.