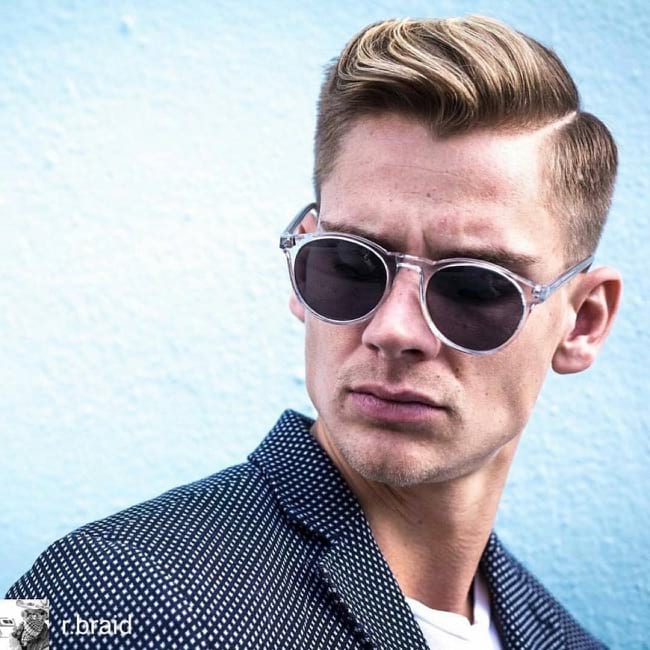 Styling Tips:
Apply a thermal hair protection and a texture spray to damp hair and comb products through hair.
Use a hairdryer and blow all your lengths to one side of the head, creating a defined part line using a comb. Also, use your fingers to create some lift in the top lengths of your hair as you dry, by lifting hair up and over.
Rub a small amount of hair paste between hands, and use your fingers to run product through dry hair, working from the back of the head to the front.