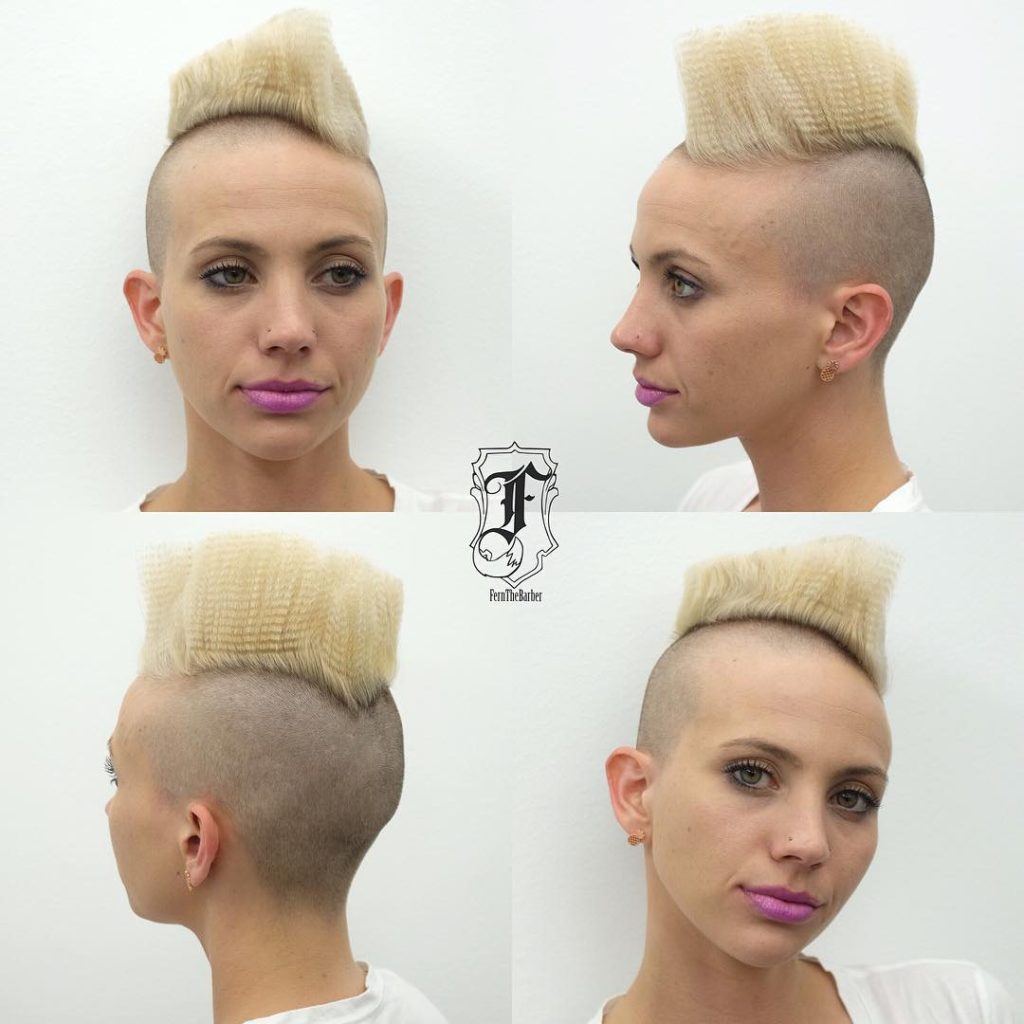 Styling Tips:
Apply a heat protectant and volume boosting product to hair.
Using a vented brush and hairdryer, blow dry hair while use the brush to lift hair upwards.
When hair is dry, use a crimping iron to add crimped definition, if desired.
After crimping, sprinkle volume powder onto hair roots and gently use your fingers to lift hair up, pulling powder up through hair lengths.
Then, holding sections of hair up, and in place, with one hand, spritz the hair you are holding up with hairspray. After spritzing hair, continue to hold hair up, and then, hit the section of hair with a blowdryer to set style. Repeat these steps with all hair, to create a lifted hi-top, or mohawk style.