source
SALON 
Gavert Atlier | 
DESIGN 
Roberto C Torres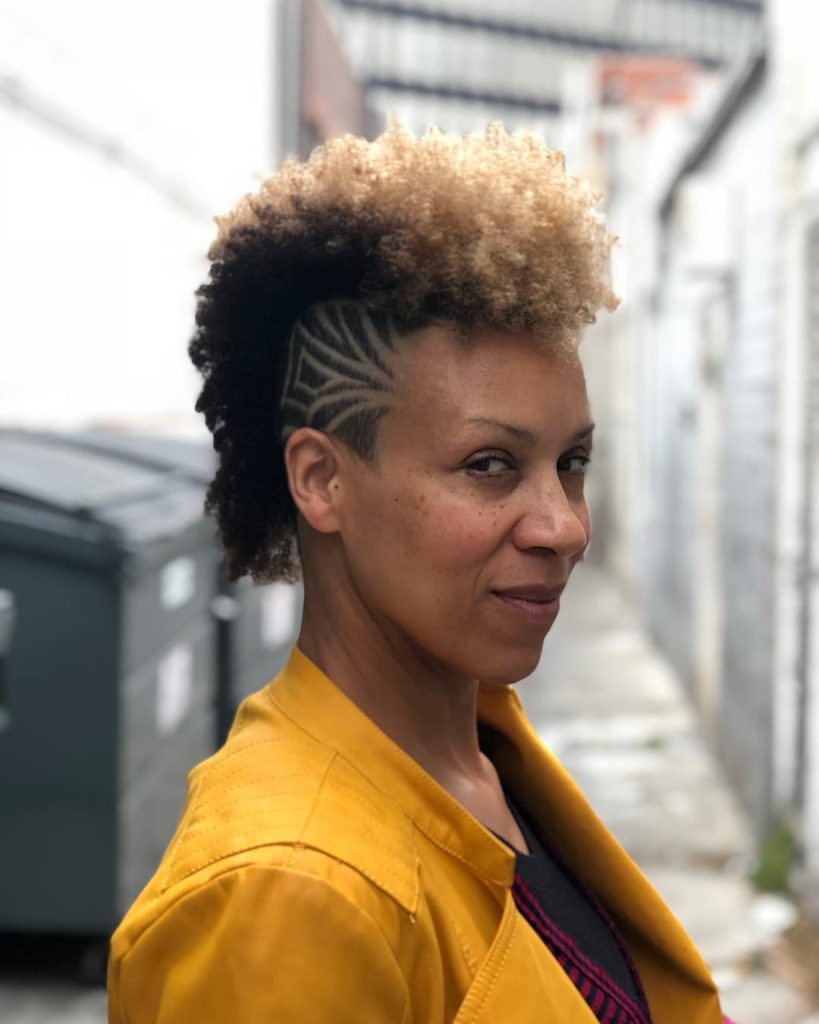 Styling Tips:
Apply a moisturizing, curl defining, thermal protectant to damp hair before styling.
Dry hair using a diffuser to enhance curls and body. Or, you can allow hair to air dry, naturally.
Apply a curl boosting, moisturizer to dry curls. Use your fingers to twist and help shape curls as you go.
To create more volume, use a hair pick to lift and pull hair along your roots, as you shape and style hair. Use clips, if needed, to pin areas of hair out of the way, to create a more defined outline to the mohawk.
similar hairstyle video tutorial: