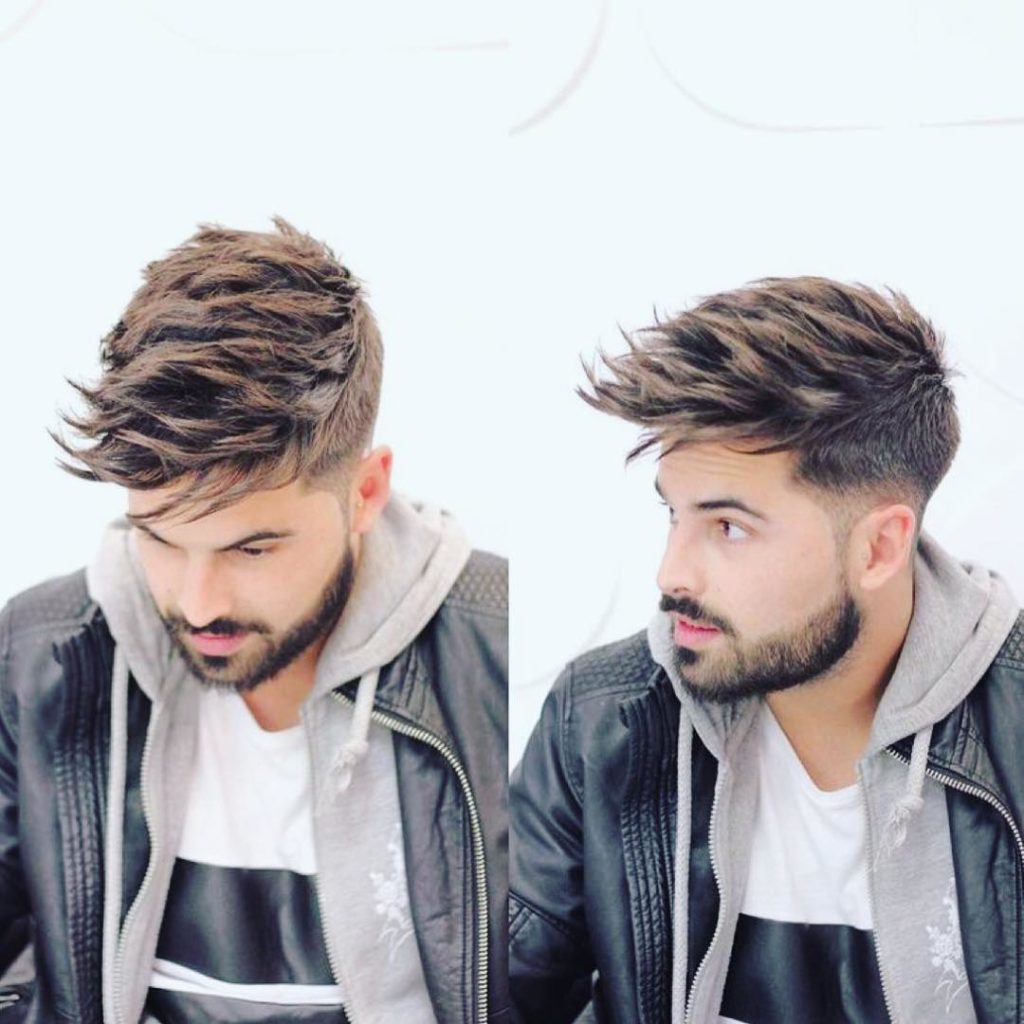 Styling Tips:
Apply both a volume boosting product and a thermal protector and dry hair using a blowdryer, while lifting hair up and forwards with your fingers.
Sprinkle a volume powder over dry hair and use your fingers to lift your hair up from the roots and forwards, adding volume, texture and hold to your hair.
Next, rub a small amount of clay or a texture fiber putty between hands and using fingers, twist or pinch the ends of randoms pieces of hair, to create a spiky separated look.