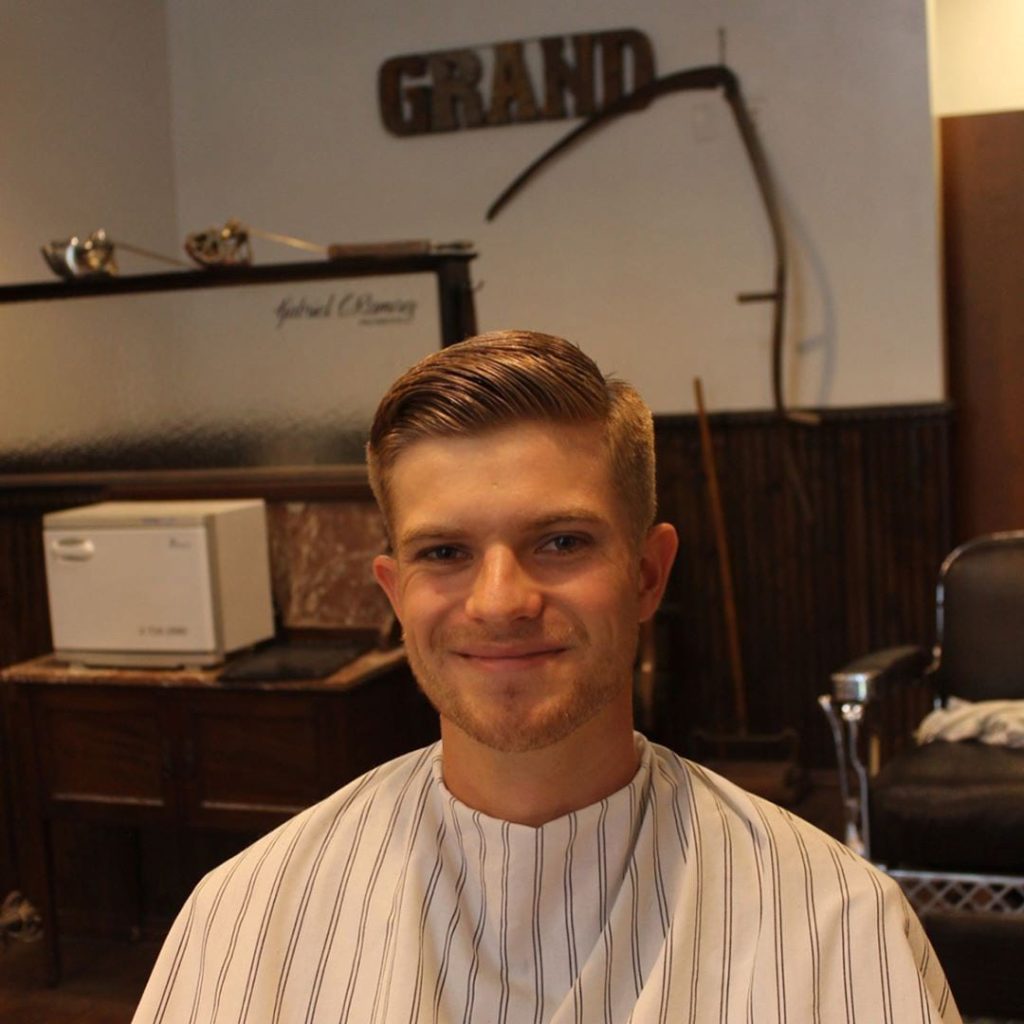 Styling Tips:
Apply a thermal hair protector to damp hair and use a hairdryer and a vented brush to blow all your lengths to one side of the head, creating a defined part and removing excess moisture.
Rub a small amount of styling putty between hands, and use your fingers to run product through dry hair, working from the back of the head to the front, and comb product through your hair.
Then, use a comb to create some lift in the top lengths of your hair near the forehead, by coming hair backwards, while using your other hand to press forwards against the hair, molding it into a short, wavy pompadour in the front.
similar hairstyle video tutorial: