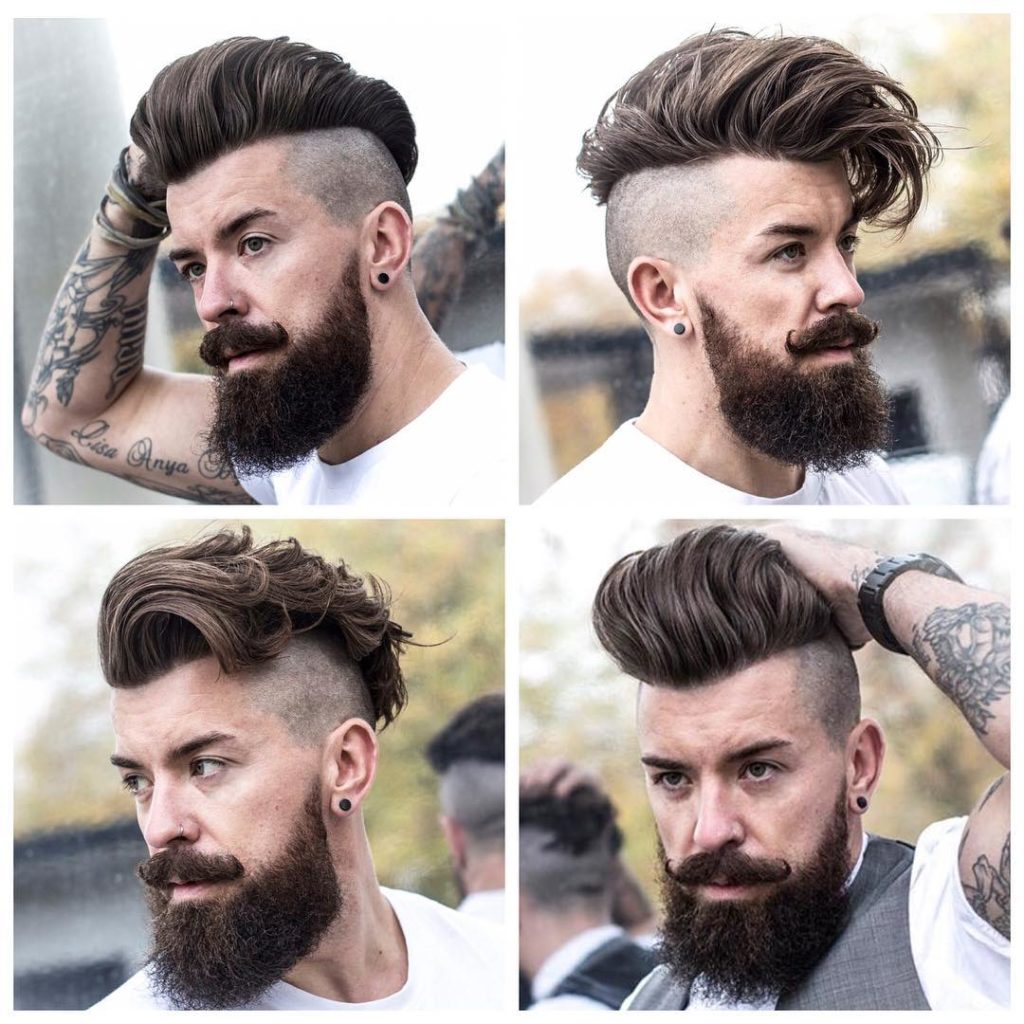 Get this look:
Rough dry wet hair with a towel to remove excess moisture.
Apply both a styling product to damp hair to provide extra volume and texture, and a thermal protector for hair.
Comb products through hair.
Finish drying hair, using a blow dryer and your fingers to sweep all of your hair to the side of your head that the hair naturally lays, while lightly scrunching and lifting your hair with your fingers.
Next, when hair is dry, rub a small amount of hair putty between hands, and use your fingers to run product through dry hair.
Then, use your hands to pull hair up and over,  sweeping your hair over in the opposite direction that it hair naturally lays, to create volume.
If extra volume is needed, sprinkle some volume powder onto the roots of your hair and use your fingers to work through hair, gently pulling hair upwards.
Style hair as desired.
Finish and hold style with hairspray.