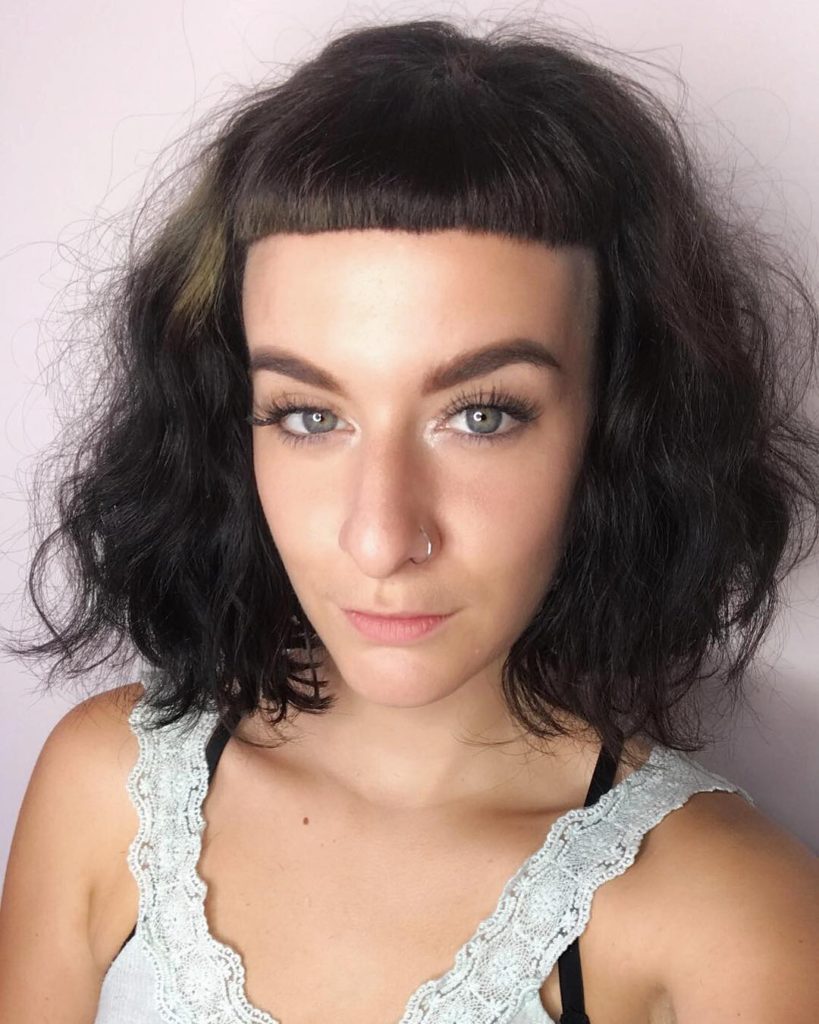 Styling Tips:
Prepare hair by applying a texture or thickening product and a thermal protectant to hair.
Dry bangs using a comb to shape and style while blowdrying, and blow-dry remaining hair using a diffuser to enhance body and curls.
When hair is dry, use a small curling rod to shape and create curls.
Spray hair all over with a dry texture spray, and use fingertips to gently tousle hair to relax curls and create soft waves.