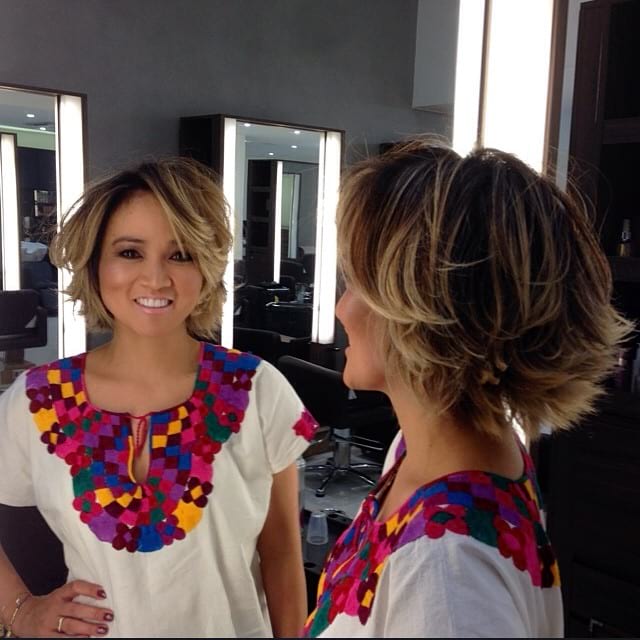 Styling Tips:
Prepare hair by applying a texture or thickening product and a thermal protectant to hair.
Use a round thermal brush to blow dry the side and back sections of hair. Begin, by laying the brush against the hair at roots, and pulling the brush downwards through the hair and outwards near hair ends, to create flipped ends. Use the brush to blow dry your front and top layers away from the face.
To complete the look, rub a small amount of texturizing pomade between hands, and use your fingers to separate random pieces of hair to create extra texture and separation.