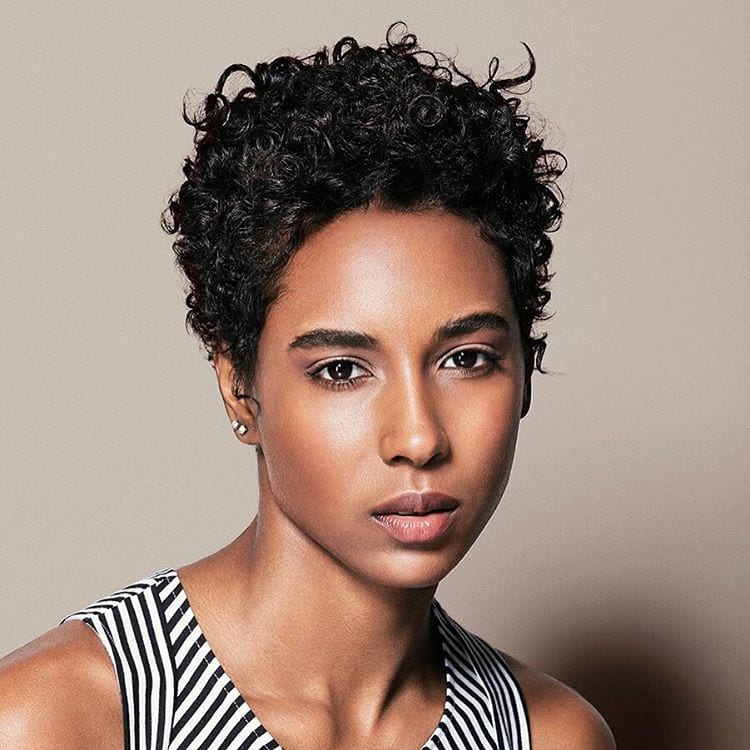 Styling Tips:
Apply a wrap mousse to hair.
Comb products through hair.
Use your fingers to mold and flatten the tiny hairs framing your face.
Next, apply a hair elixir or oil to your top lengths, to help protect your hair during curling.
Starting at the front of your head, take about a half inch section of hair and carefully wrap it around a small curling wand, wrapping from root to ends of hair.
Continue this curling process, curling in different directions, until the full head is completely curled.
Next, you will want to reapply a small amount of elixir or oil to hair, by gently patting it onto hair.
Use a rake comb and your fingers, to then rake through the curls, pulling upwards, styling and molding hair as desired.
similar hairstyle tutorial: