source
STYLIST
Emerson Dias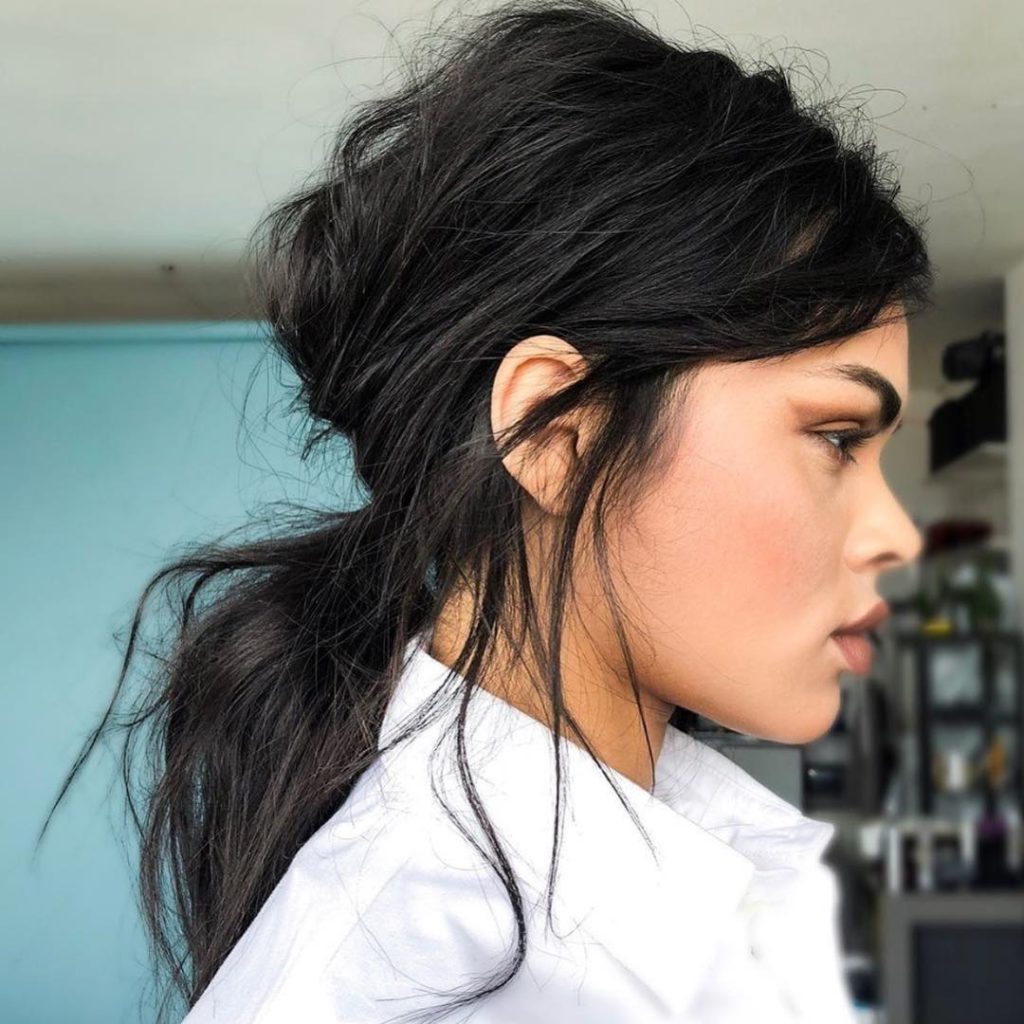 Styling Tips:
Start with dry hair.
Apply a texture and volume enhancing powder or mousse to the roots of hair, and spritz hair allover with a dry texture spray. Use your fingers to scrunch your hair, helping to distribute products and build messy texture and volume.
Next, section off, and gather back, the hair around the crown of the head, pulling hair back to the approximate area you want to create your ponytail, and use a small clip to hold hair in place. Don't worry if its messy, since thats the look you want to create, and try to maintain volume in the crown.
After clipping back the crown area, use your fingers to pull the remaining hair back, with the crown section, and use a hair tie to secure both sections of hair. Once hair is secured back, you can remove the small clip.
Use your fingers to add finishing touches, shaping and molding the ponytail, and loosing face-framing layers.
Hold the style, using a voluming holding finishing spray.
similar hairstyle video tutorial: