source
SALON 
Gavert Atelier | 
STYLE 
Roberto C Torres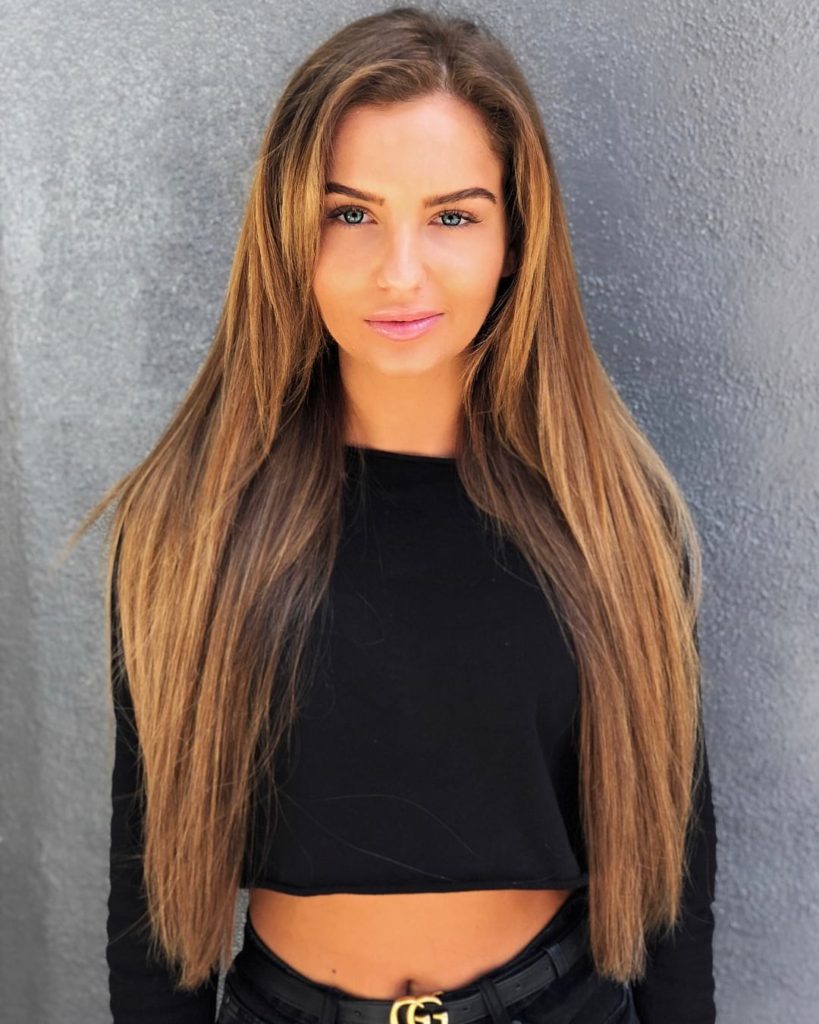 Styling Tips:
Apply a lightweight smoothing polish and thermal protectant to damp hair.
Use a round thermal brush to blow dry hair straight. Pull the brush downwards through hair, slightly curling hair inwards, near the ends of your hair. Remember, to hold the dryer at a downwards angle to hair, during blowout.
When hair is dry, use a flatiron to enhance smoothness and control hair ends.
Then, spritz hair with a dry texture spray to enhance texture, and hold style.
This particular style is using extensions. You can have extensions placed by a professional stylist, or you can purchase your own extensions and clip them in at home. There can be a lot to consider when choosing extensions; it is important to consider the length and color of the extensions you choose, so that they blend well with your natural hair. Check out the video below for tips on DIY extension clipping.
similar hairstyle video tutorial: