source
                     @hairby_brittany| Salon 43 One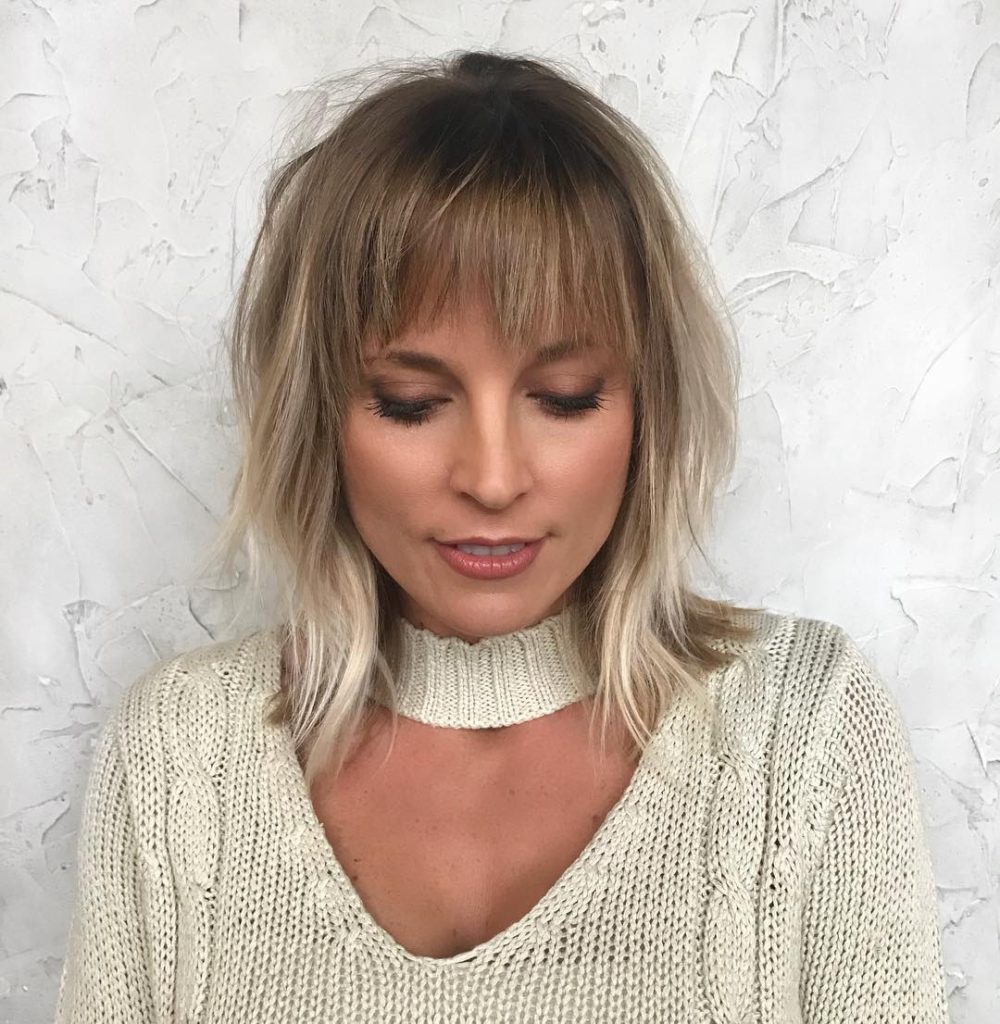 Styling Tips:
Apply a thermal protectant to damp hair, and comb products through hair.
When hair is about 80 percent dry, use a thermal brush to blow dry bangs down. Finish drying hair, using a large round thermal brush to control hair as you dry. Slightly turn the brush at an angle towards hair ends to create a relaxed wind blown look.
When hair is dry, use a large barrel curling wand on low heat to curl the ends of hair. Alternate the direction of each curl.
After curling hair, brush through curls to relax and loosen them, creating a subtle, soft wave along the ends of hair.
Then, spritz the ends of hair with a dry texture spray, and use your fingers to shape and style hair as desired, to create a textured and tousled finished look.
similar hairstyle video tutorial:
source  | Alexandrea Garza