---
---
HOLY GUACAMOLE! Avocados can make everything better, including your hair!
---
---
We all know avocados can be used to make a banging guacamole, but it turns out that avocados are actually super good for your hair, as well!
---
---
When we discovered avocados were fruits, in the berry family, we were like, "shut the front door!" Who would have guessed? But, yes, avocados are fruits. And, this non-sweet, green fruit is full of healthy nutrients for hair.
---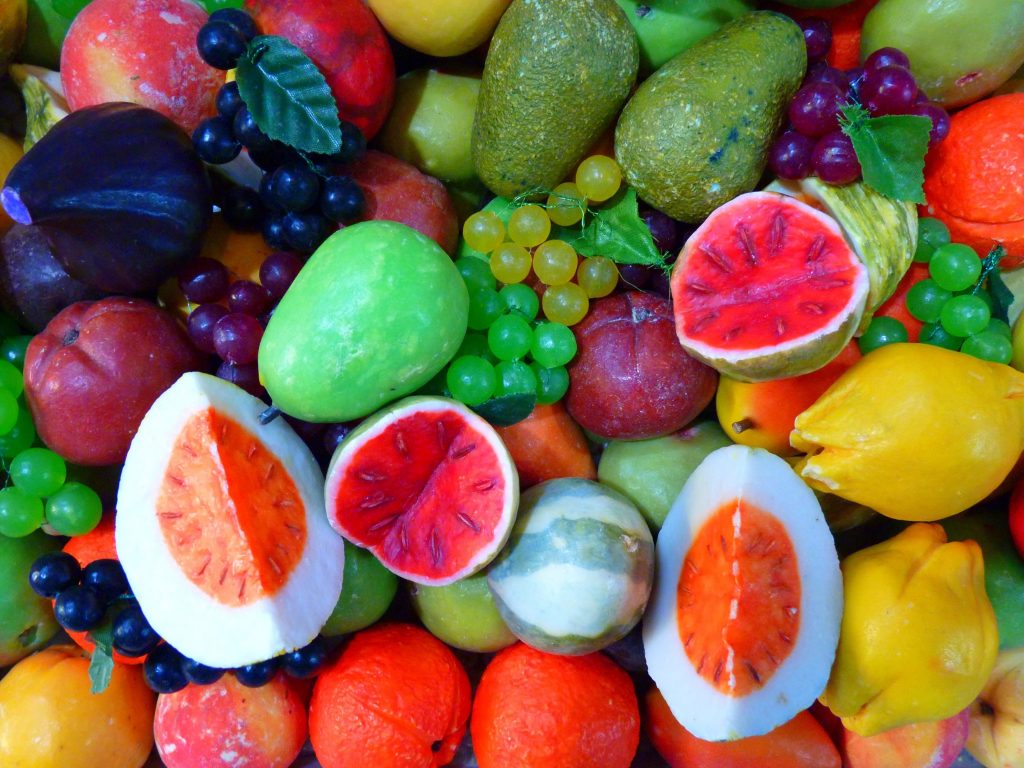 ---
Avocados offer about 20 different types of vitamins and minerals in each serving. Each one is loaded with Potassium, Iron, Copper, Vitamins A, D, E, B6, and B9 as well as Protein, Amino Acid, and Magnesium.
---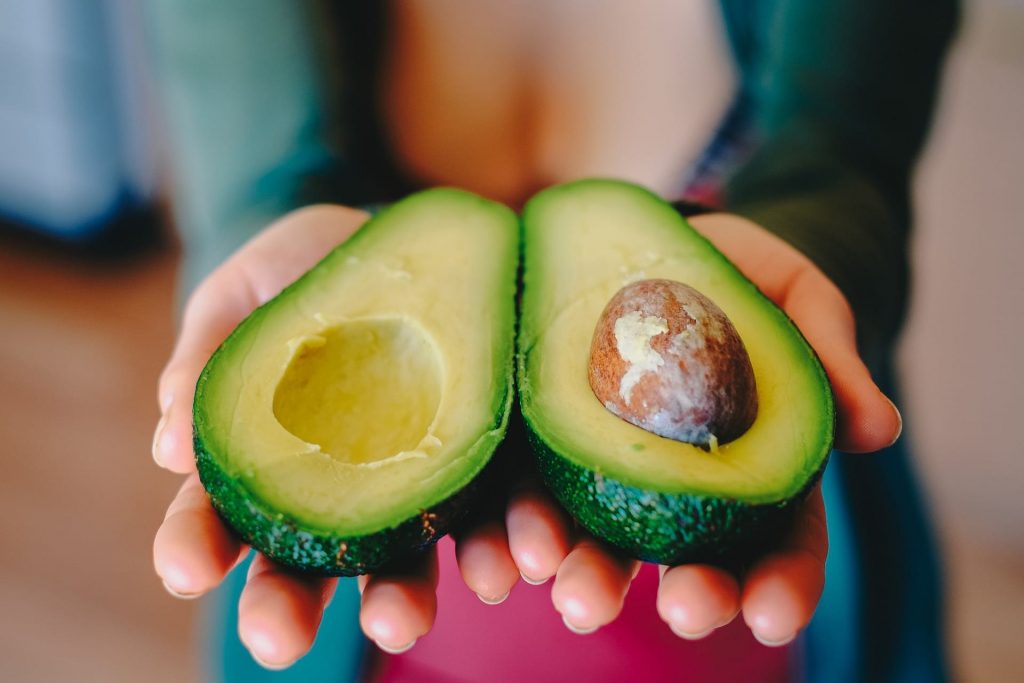 ---
So, it's no wonder they're on the "Do eat" list of most leading diets, and their use in beauty cosmetics dates back as far as Aztec civilizations and Ancient Egyptian culture.
---

---
There are so many beneficial nutrients in avocados to review them all, so we've compiled a list of a few below:
---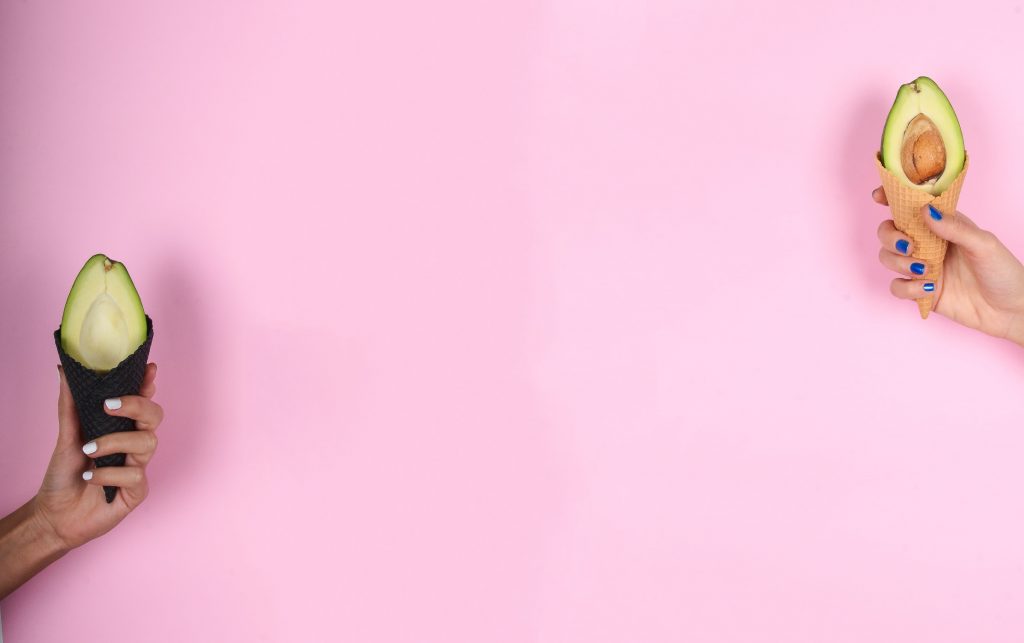 ---
Potassium:
offers several benefits to your hair and body. Our bodies use potassium to create protein, build new muscle tissue, burn carbohydrates, hydrate our skin, and grow hair. Research has shown that a lack of potassium can cause hair loss. The good news though, is that simply adding potassium rich foods, like avocados, back into your diet can stop hair loss and promote hair growth.
---
---
Together Copper and Iron, both found in avocados, play a big role in blood cell production. Copper helps the body to absorb Iron, a necessary element for hemoglobin production. Hemoglobin plays a critical role in cell repair, thereby stimulating hair growth. Copper also plays an important role in producing collagen. Copper works side by side with lysyl oxidase in the synthesis of collagen. Collagen is a key component of healthy hair and skin. Collagen encloses each hair strand, making hair stronger.
---
---
Each serving of avocado provides 6% of your needed Vitamin E intake. Studies have shown that Vitamin E is one of the best antioxidants for protecting your skin and hair from harmful free radicals like pollution and sun damage.
---
---
Pantothenic Acid, or Vitamin B5, works as a highly efficient humectant and emollient. It attracts and binds moisture to hair and skin, producing soft, supple, and shiny results. When applied topically to your hair and scalp, Vitamin B5 penetrates the cuticle and follicle shaft and forms a smooth covering to surround each hair cuticle. So, you really can kiss bad hair goodbye.
---
With all these benefits, avocados make an excellent addition to your beauty routine. Like most superfoods, avocados, are beneficial for your hair through consumption as well as via topical use. To help you incorporate avocado into your daily routine, we've included a recipe for our favorite, Mean Green Guac Sauce below. And don't forget to check out our list of DIY avocado recipe ideas, including a Moisture Rich Coconut and Avocado Hair Mask to strengthen hair and promote hair growth. As well as, an avocado oil that you can make yourself at home. You can find these recipes and others in our blog section, DIY Hair Care.
---
Remember, a good motto is, "when you're healthy, your hair is healthy".
---
Try This Awesome Recipe! Mean Green Guac Sauce
---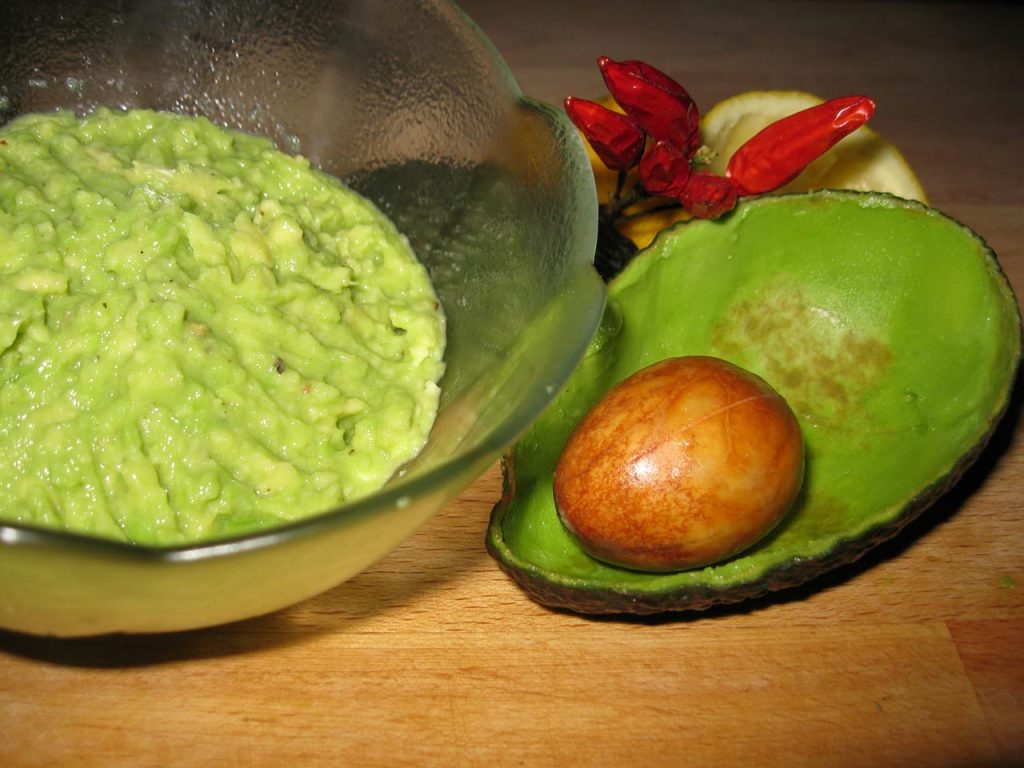 ---
I grew up in Texas where we ate a lot of Guacamole! One of my favorite recipes was from a local restaurant chain, Casa Ole. This is a knock off of their popular Green Sauce.
---
Ingredients
4 Avocados

16 oz Mexican Style Sour Cream

3 oz Cream Cheese

1 can Tomatoes and Green Chiles

1-2 Garlic Cloves

1 Jalapeño

2 tsp Sea Salt

1tsp Lemon, fresh squeezed
---
Directions
Peel and pit avocados and place in a blender.

Add remaining ingredients to blender.

Cream all ingredients in the blender.

Serve with corn tortilla chips or with your favorite Mexican dish.

Eat up!
---