source
                      @adrianocattide | The Drawing Room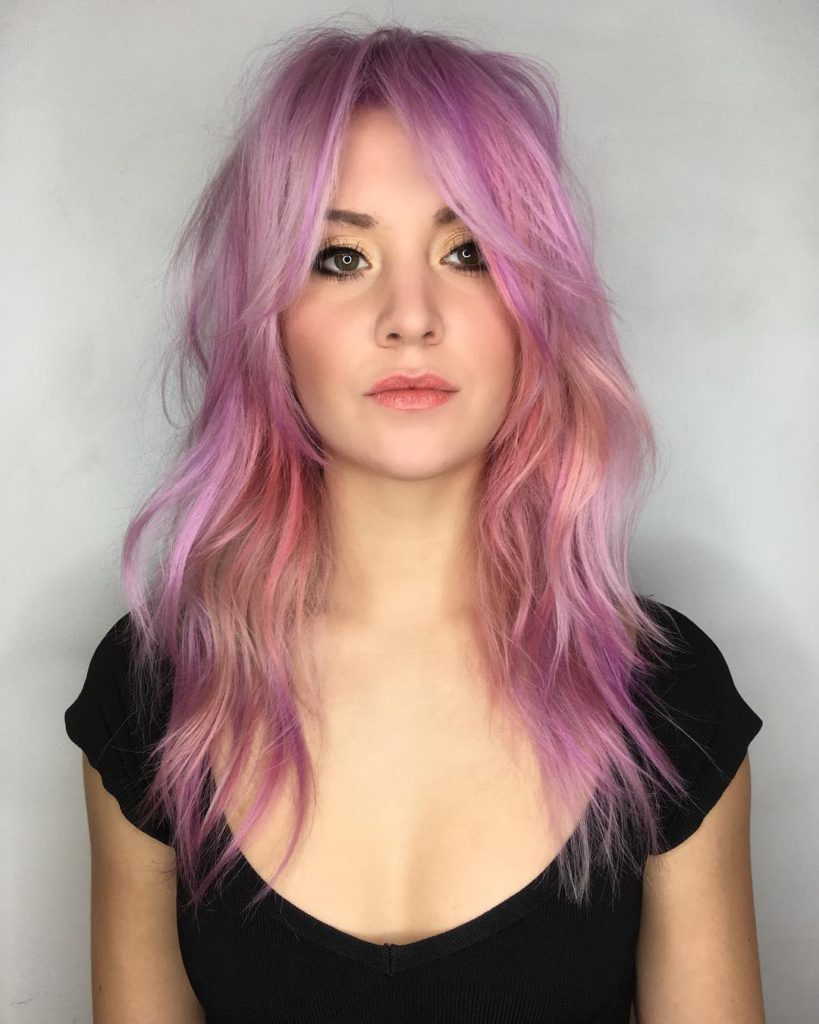 Styling Tips:
Prep hair for blowdrying and styling, by applying a texturing and volume enhancing, thermal protectant to damp hair.
When hair is about 80 percent dry, use a large, round thermal brush to build volume and control hair during blowout. Throughout blowout, be sure to always hold the hairdryer at a downwards angle to hair. While blowdrying, grip hair at the roots with the brush, wrapping hair over the brush. Then, lift hair up from the roots, and slowly pull the brush downwards through your hair, while guiding hair in the desired direction. As you guide the brush slowly through hair, pause every few seconds, turning your wrist repeatedly, to create a continuous circular motion using the brush. This motion will help build body throughout your hair. Continue this process, working with sections of hair at a time, until your hair is fully dry.
When hair is dry, apply a dry shampoo or texture powder to your roots and use a comb to lightly tease your roots. This step, will help build texture and volume.
After teasing, use a large barrel curling rod, on low heat, to curl sections of hair at a time. Start each curl about halfway down the hair strands, and stop each curl about 1-2 inches from the end of each strand of hair. As you wrap hair around the rod, keep hold of the ends of your hair, and lightly pull down on hair ends when you release hair from the rod. Remember, to create curls going in alternating directions.
To finish styling, spritz hair with a texturizing finishing spray, and use your hands to tousle and relax curls, creating an undone wavy style.
similar hairstyle video tutorial:
source  | Byrdie