source
                      @rachelwstylist | Rachel Williams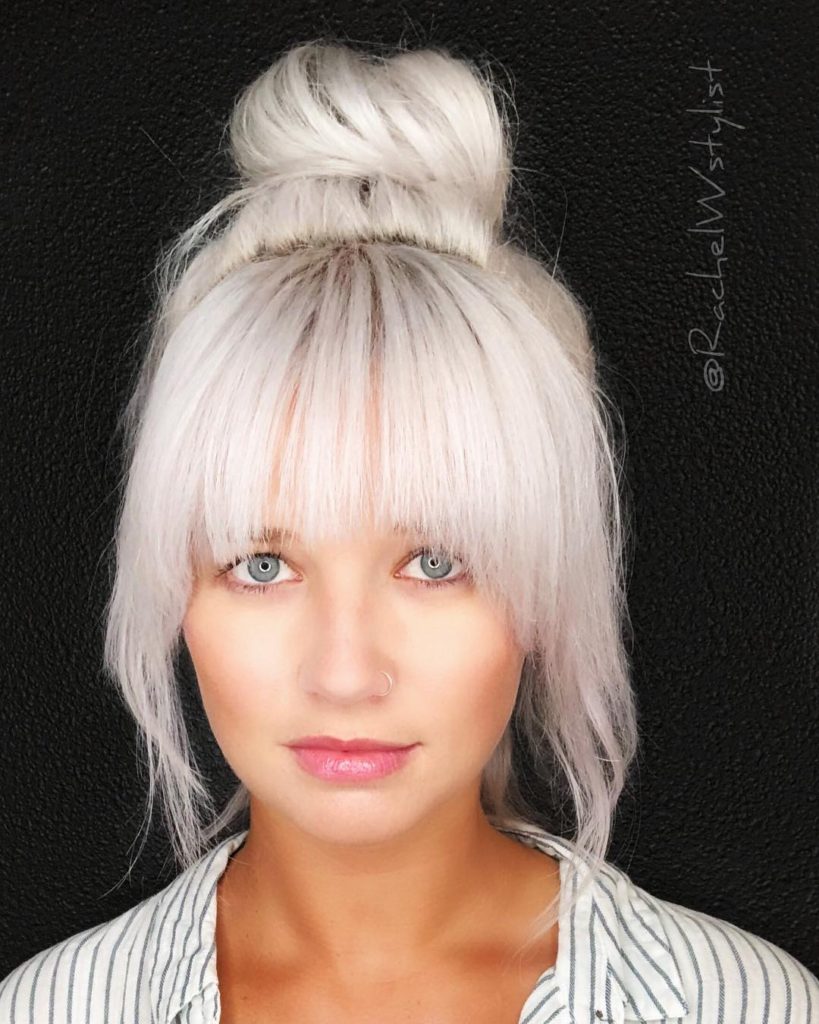 Styling Tips:
Working with dry hair, spritz your roots with a dry shampoo to help build texture.
Then, use a large toothed comb to create a defined part, separating your face-framing fringe from the remaining hair that will be used to form the bun. Use the comb to guide this remaining hair to the top of your head and pull hair into a high ponytail, using an elastic to secure the ponytail in place.
Once the ponytail is secured, lift the ponytail up and use a fine toothed comb to tease the hair near the roots, building texture and volume.
To create the bun, twist the ponytail until it begins to naturally curve into a donut shape. Continue wrapping hair in a donut, bun, shape until you reach hair ends, and secure bun with an elastic. We suggest using an elastic that is similar to your hair color.
Use your fingers to add finishing touches, shaping and molding the bun, and tuck any unwanted loose hair back into bun. To create a messy bun, lightly pull and tug at the twisted hair stands to enlarge and puff the bun. Pin your bun into place using bobby pins, if needed.
Spritz hair with a finishing spray to help hold hairs in place.
similar hairstyle video tutorial: