source
                    @mattallenhairstudio | Matt Allen Hair Studio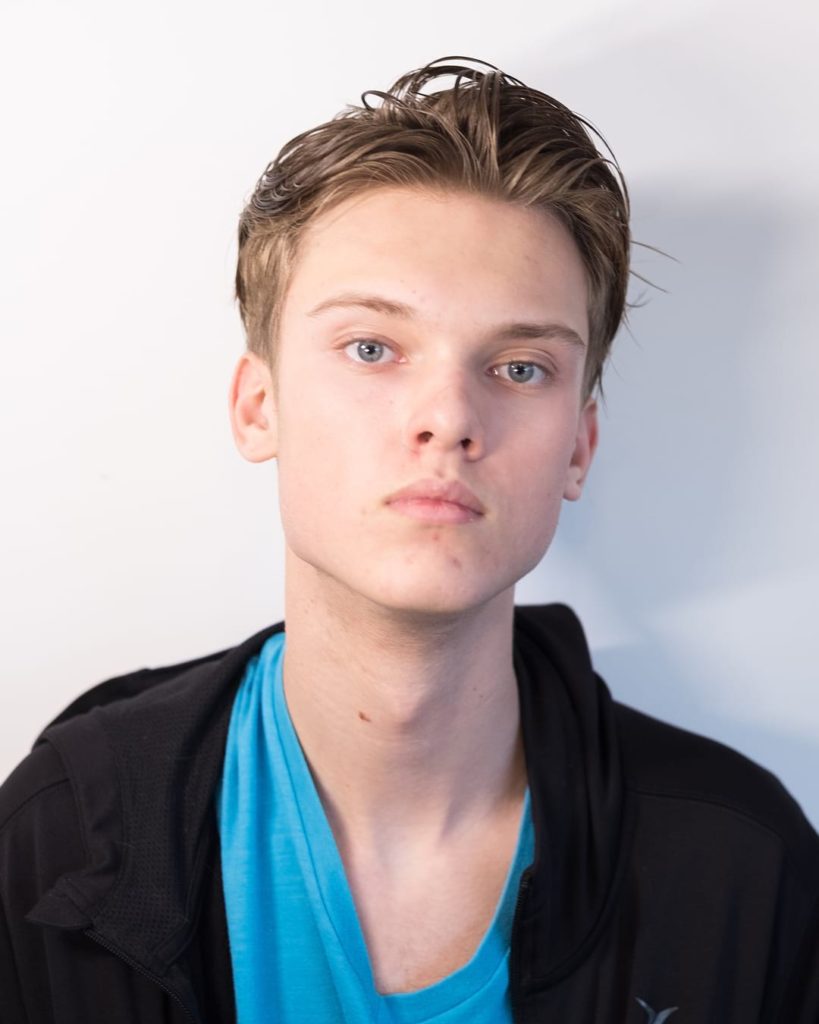 Styling Tips:
Apply a texturizing, thermal protectant to damp hair prior to styling.
Rough dry hair, using your fingers to tousle and comb hair into the desired direction, while hitting hair with medium-high heat from a blow dryer. When drying hair, hold the dryer at a downwards angle to hair. To create more volume, use your fingers to lift your hair upwards from the roots and gently pull hair back, away from your face.
When hair dry, sprinkle roots with a texture building powder to boost texture, if needed.
Then, rub a small amount of styling wax or pomade between hands and use your fingers to shape and mold hair as desired, creating a messy textured look.
Spritz hair with a lightweight finishing spray to hold style.
similar hairstyle video tutorial: