source
SALON
Coast Hair Salon |
CUT+COLOR+STYLE
Zach Schneider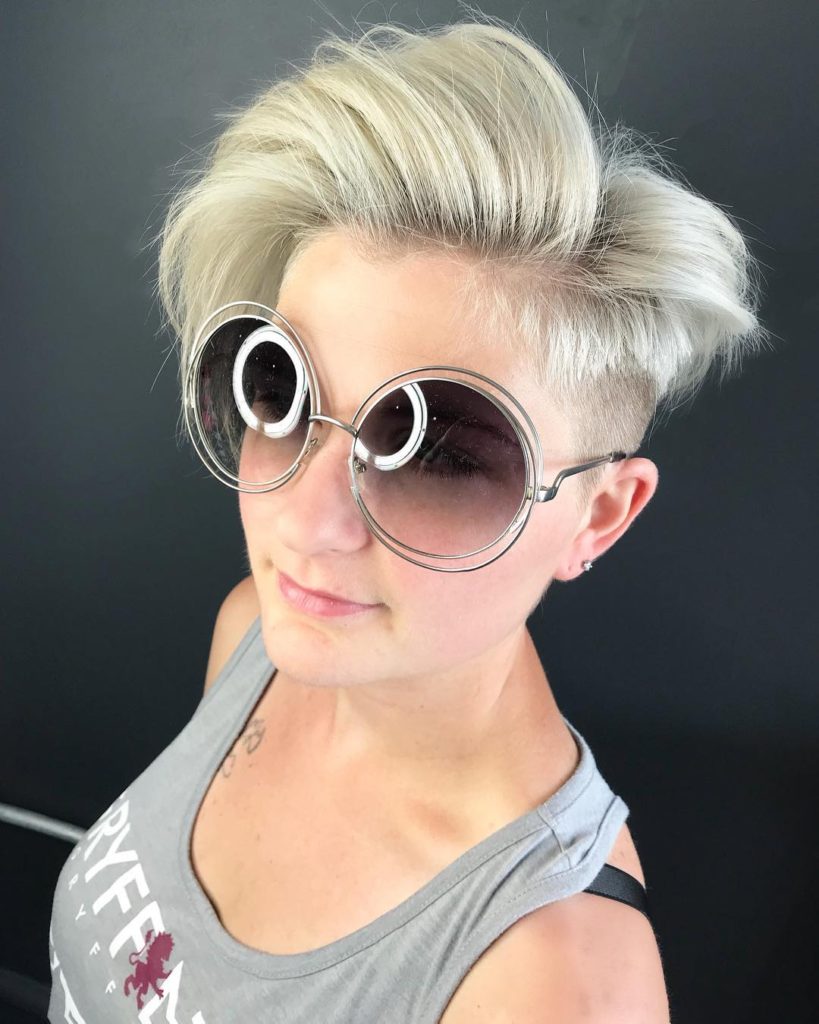 Styling Tips:
Apply a volume boosting product and a thermal protectant to damp hair.
While blowdrying, use a thermal brush to shape bangs and control hair. Lift hair upwards at your roots with the brush. As you blow-dry, over direct hair, by brushing hair in the opposite direction that it naturally lays. This will help build volume. When blow dry is complete, sweep hair into the desired direction.
When hair is dry, sprinkle a volume powder onto your hair and work the powder through your hair using your fingers to lift hair upwards from the roots.
Use a flatiron to enhance the smoothness of hair, if needed.
To finish styling, spritz hair with a volume finishing spray, and use your fingers to shape and style hair as desired.
similar hairstyle video tutorial: