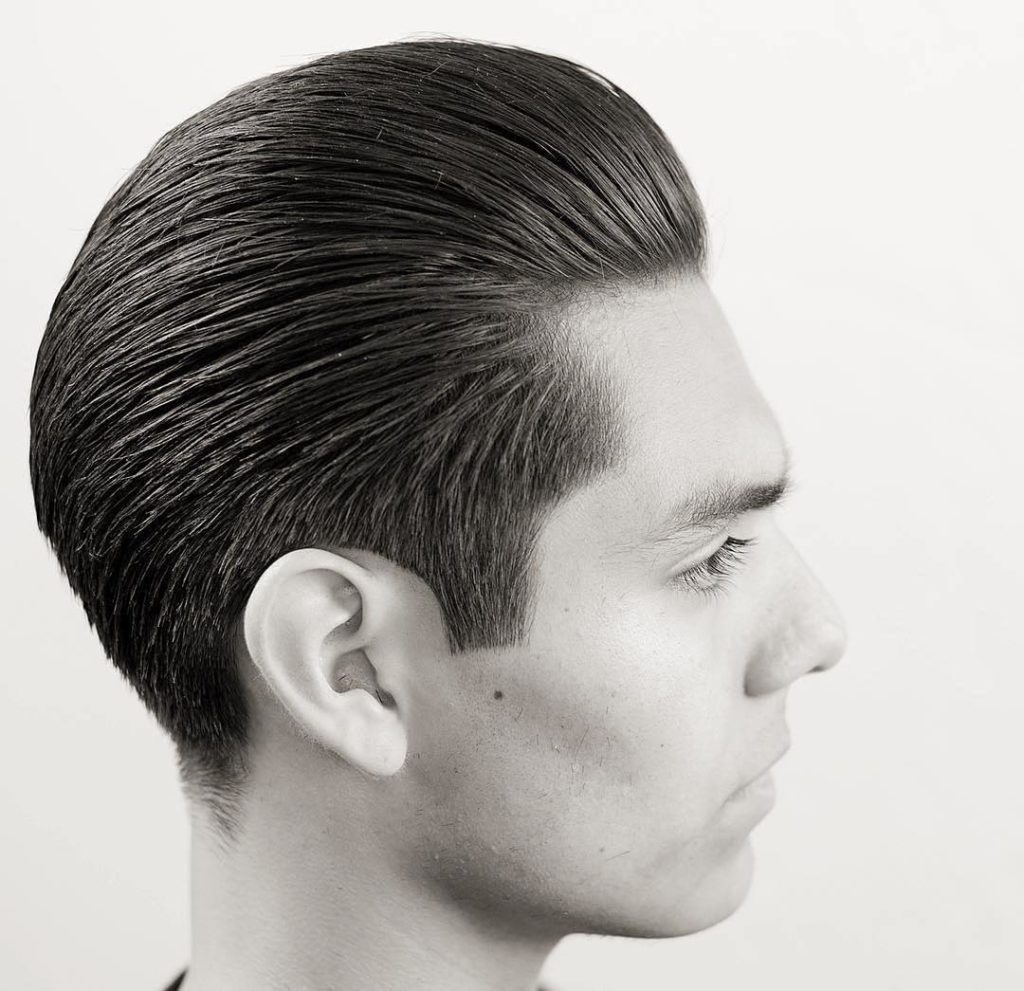 Styling Tips:
Rub a small amount of pomade between hands and apply to damp hair working from the hair at the back of the head towards the front.
Use a flat brush to comb hair back against your head, using your hand to help slick hair down.
Relax hair, and add some separation by gently combing your fingers through your hair.