source
SALON 
Mardecus Hair Studio | 
COLOR 
Ashley Budden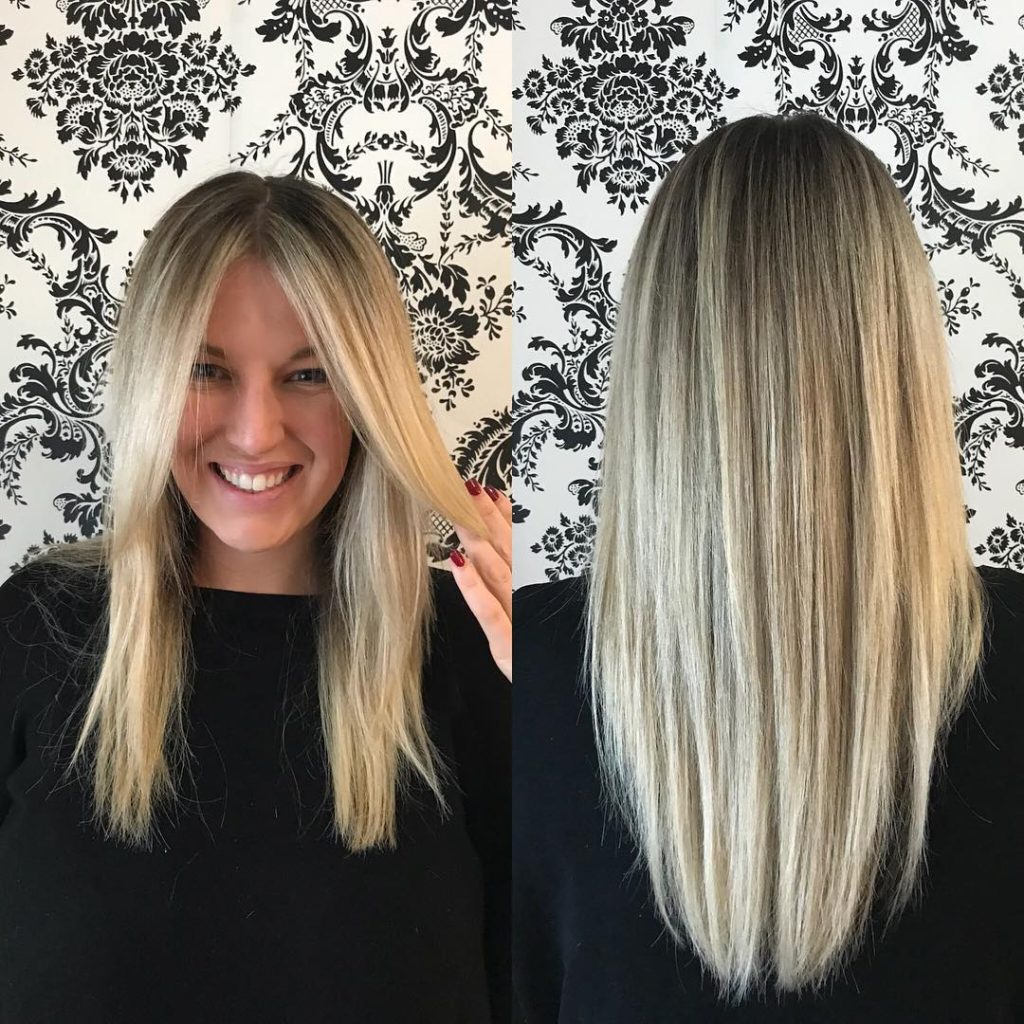 Styling Tips:
Prep a thermal protecting, pre blowout product to damp hair before blow-drying and styling.
Create a center part. Then, use a thermal brush to shape bangs and blow dry lengths straight. Blow dry bangs back, away from your face.
After blowout, use a flatiron on dry hair to enhance smoothness, if needed.
Then, spritz hair with a finishing spray to hold style.