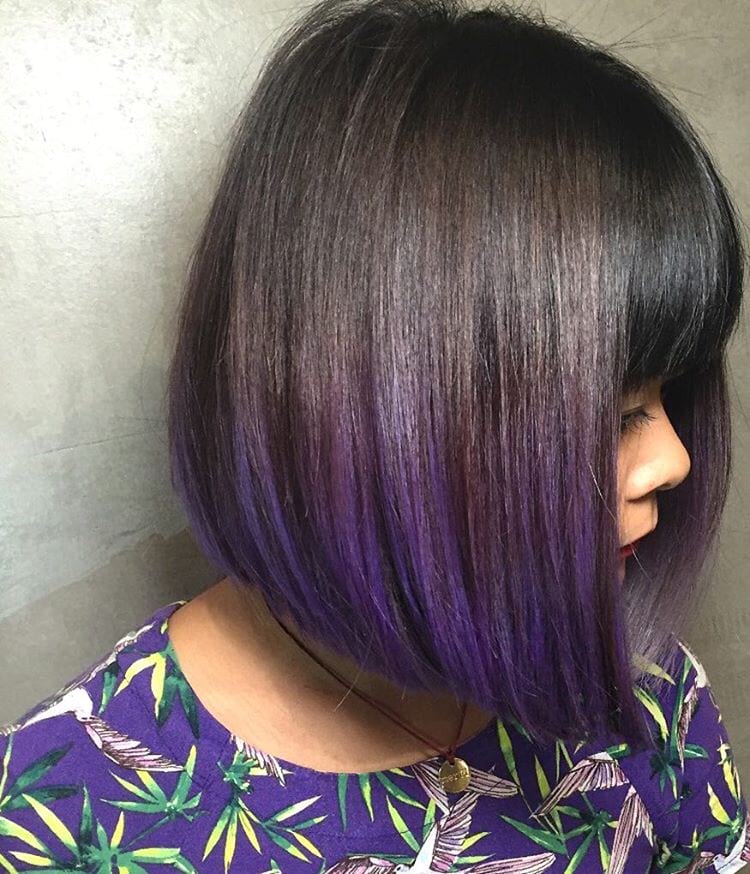 Get this look:
Apply a lightweight smoothing polish and thermal protectant to damp hair.
Comb products through hair, positioning your hair in the direction that you want your hair styled.
Then, sectioning off hair as you work with individual areas, use a round thermal brush to blow dry hair straight, brushing hair downwards and inwards near hair ends.
Next, use the thermal brush to blow dry bangs down.
When hair is dry, use a flat iron, if needed, to enhance smoothness, control ends, and shape hair.
Rub a small amount of polishing cream or pomade between hands and lightly run hands over hair, smoothing and styling hair.
Finish styling by applying a lightweight finishing spray.