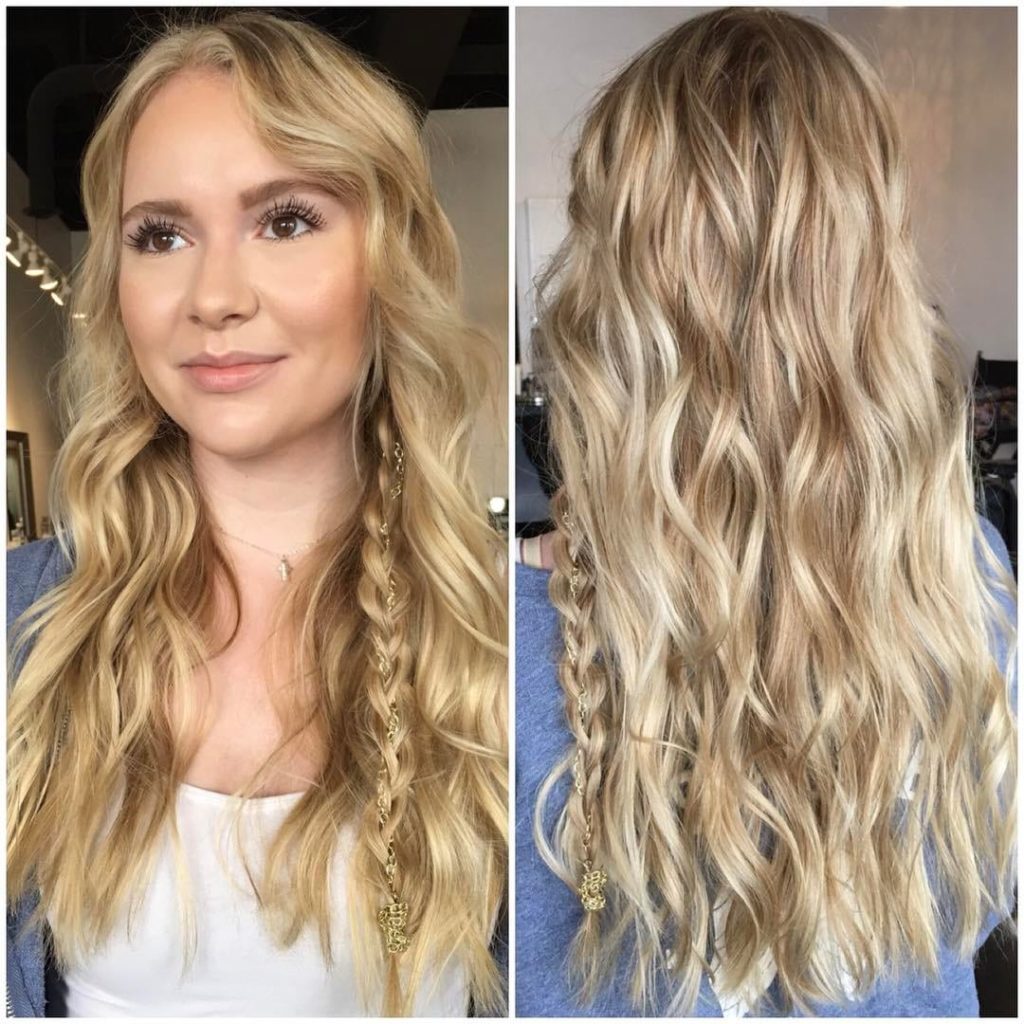 Styling Tips:
Prepare hair by applying a texture or thickening product and a thermal protectant to hair.
When hair is dry, curl hair, using a 1 inch curling wand. Be sure to create curls going in alternating directions. Create a 3-strand braid, if desired.
Spray hair all over with a dry texture spray, and use fingertips to gently tousle hair to relax curls and give hair a natural beach wave look.
similar hairstyle video tutorial: