source
                      @antonhahir | SAYPLE Salon | Anton Kochetkov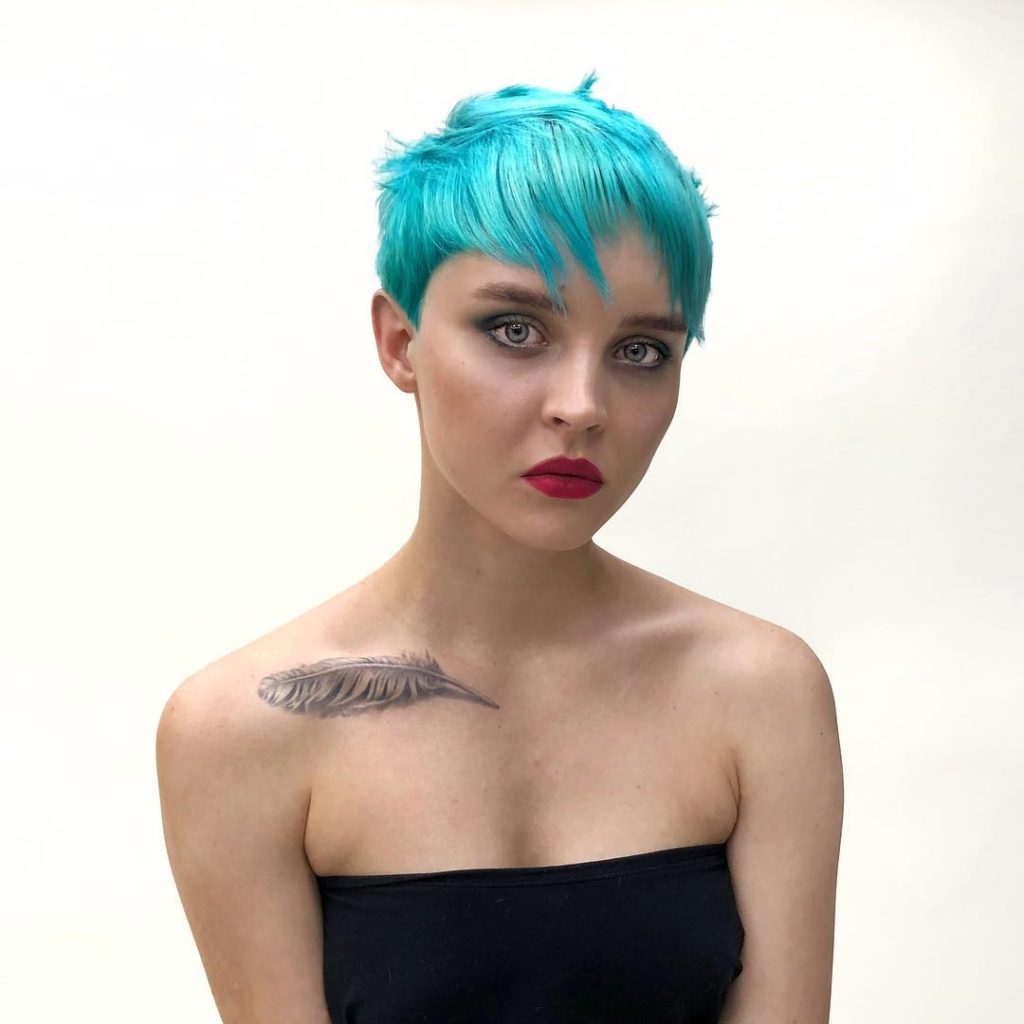 Styling Tips:
Apply a texturizing thermal protectant to damp hair before blow drying.
Use a round thermal brush to control hair while blow drying. Use the brush to lift hair upwards from the roots and guide hair into the desired direction.
When hair is dry, sprinkle roots with a texture and volume styling poweder, and use your fingers to gently work powder through hair.
Then, apply a texture styling paste or wax to hair, and use your fingers to shape and style hair, creating messy, texture and separation.
Lightly spritz hair with a finishing spray to hold style.
similar hairstyle video tutorial: