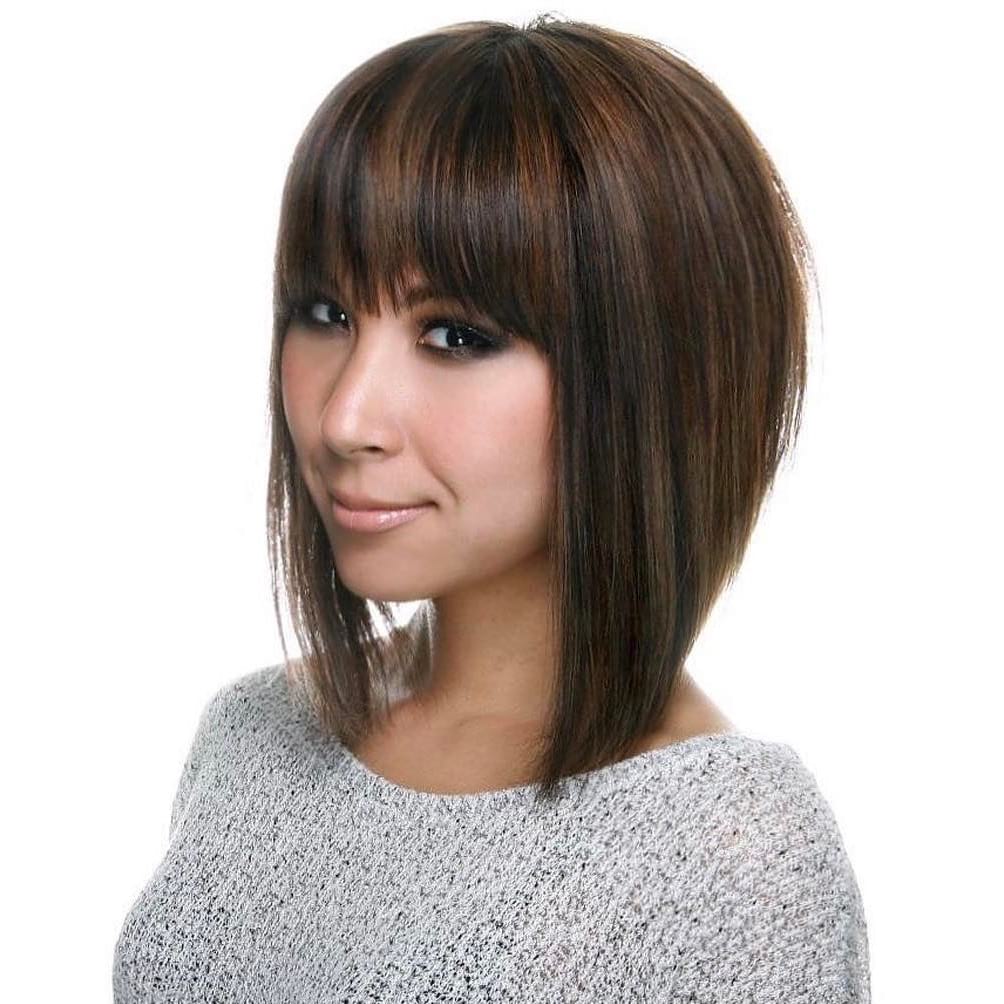 Get this look:
Apply a lightweight smoothing polish and thermal protectant to damp hair.
Comb products through hair.
Use a blow dryer to partially rough dry hair, and blow dry bangs down.
Then, use a round brush to blow dry hair straight, brushing hair downwards and inwards near hair ends, for the front layers. At the crown and back of the head, use the brush to give extra lift to the hair as you dry, by wrapping the hair around the brush at the roots and pulling hair upwards and out through the brush.
Use a flat iron, if needed, to enhance smoothness, control ends, and shape hair.
If extra volume or lift is desired, use a small comb to tease back hair at roots.
Finish styling by applying a lightweight finishing spray.
similar hairstyle tutorial: