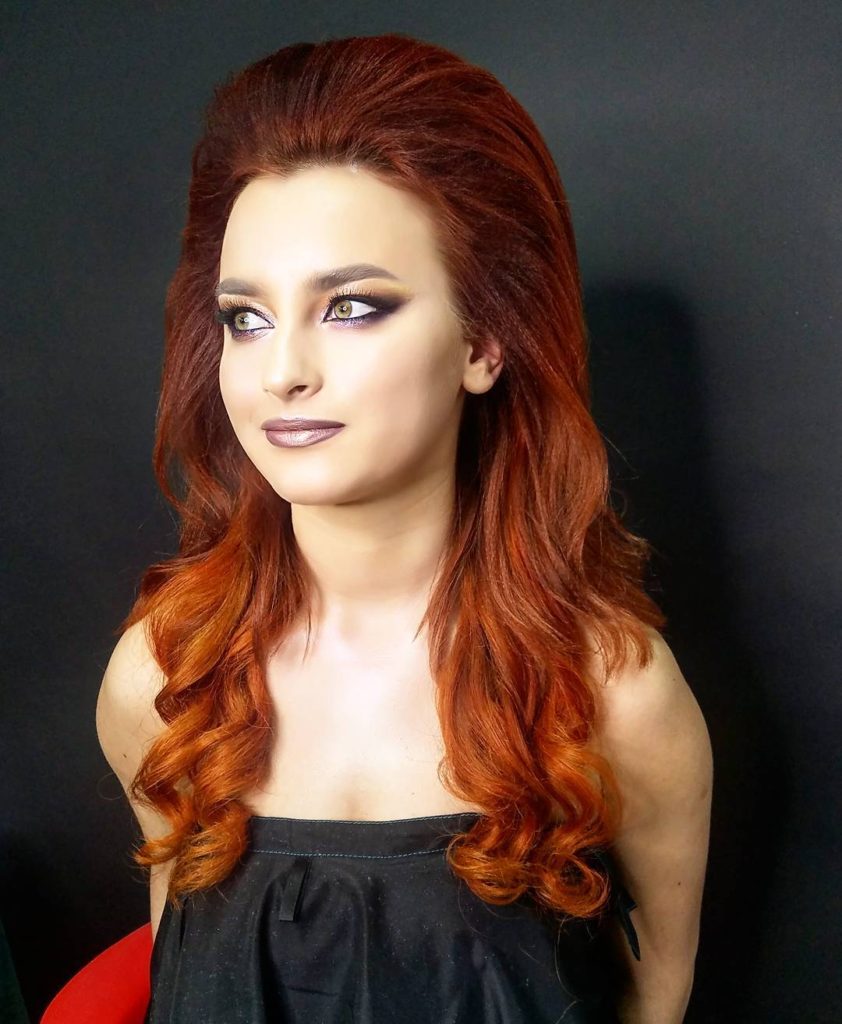 Styling Tips:
Prep hair by applying a volume enhancing, thermal protectant to damp hair before blow drying and styling.
Use a round brush to control hair while blow drying. When your hair is about 80 percent dry, section the top profile of hair from the rest of hair, and then finish drying long, bottoms lengths. Then, divide the sectioned hair into 3 horizontal sections, and wrap each section around a large velcro roller, to create volume. Be sure to roll hair away from face. When hair is rolled, use the blowdryer to hit the rollers with heat, to set hair.
Once hair is completely dry, remove rollers from hair, and guide hair backwards in the desired direction. Then, apply a dry volumizing product to roots. Working with thin sections of hair along the top and crown of the head, use a teasing comb to backcomb hair at the roots. Remember, to tease hair away from your face. After teasing each section, of hair, hit the roots with a volume holding finishing spray, to hold teased roots.
After teasing roots, use a curling rod to curl the ends of hair, as desired.
Then, use a fine tooth comb, or bristle brush, to shape and guide top hair into place, creating the voluminous pompadour.
Spritz hair with a finishing spray to hold style.
similar hairstyle video tutorial: