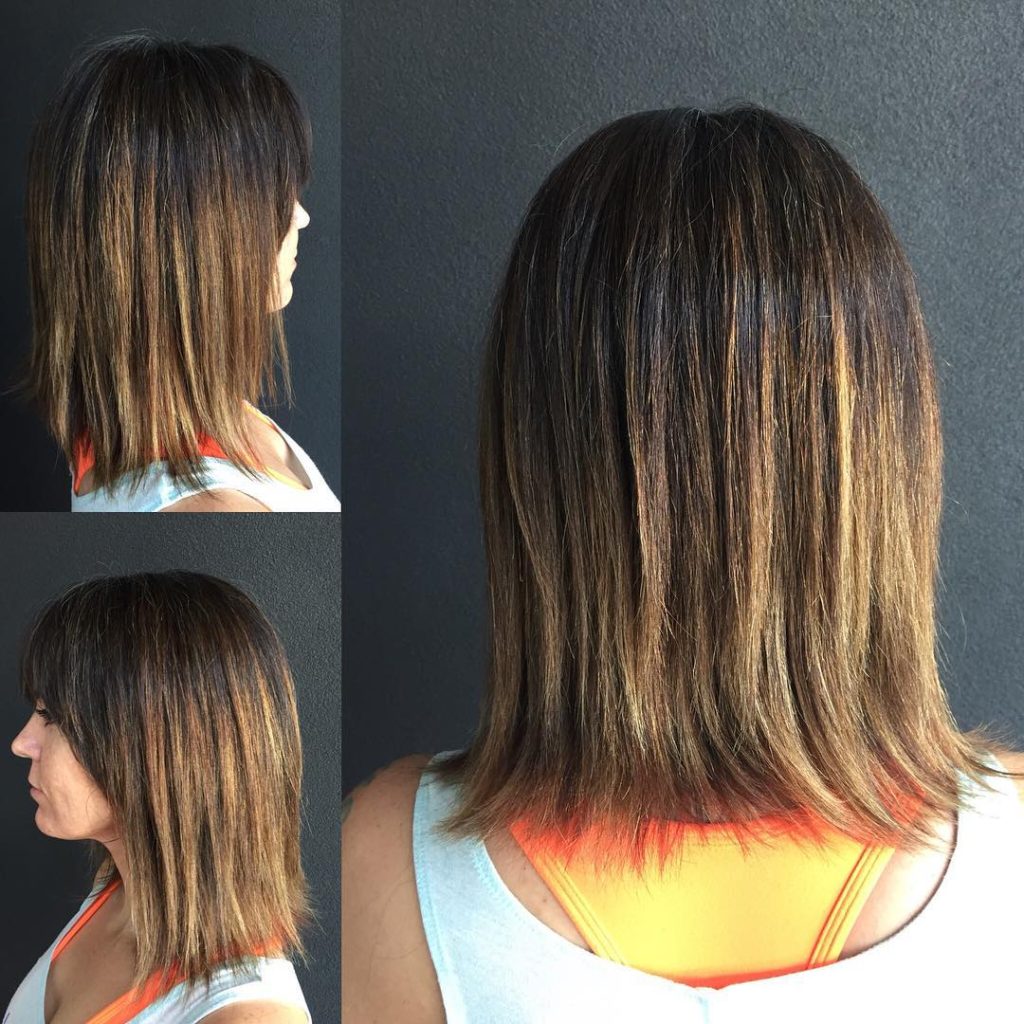 Styling Tips:
Apply a lightweight smoothing polish and thermal protectant to damp hair.
Use a brush to blow dry bangs down and blow dry hair straight, brushing hair downwards and slightly outwards near hair ends. Then, use a flat iron, on dry hair, to enhance smoothness and control ends.
Hold style using a lightweight finishing spray.