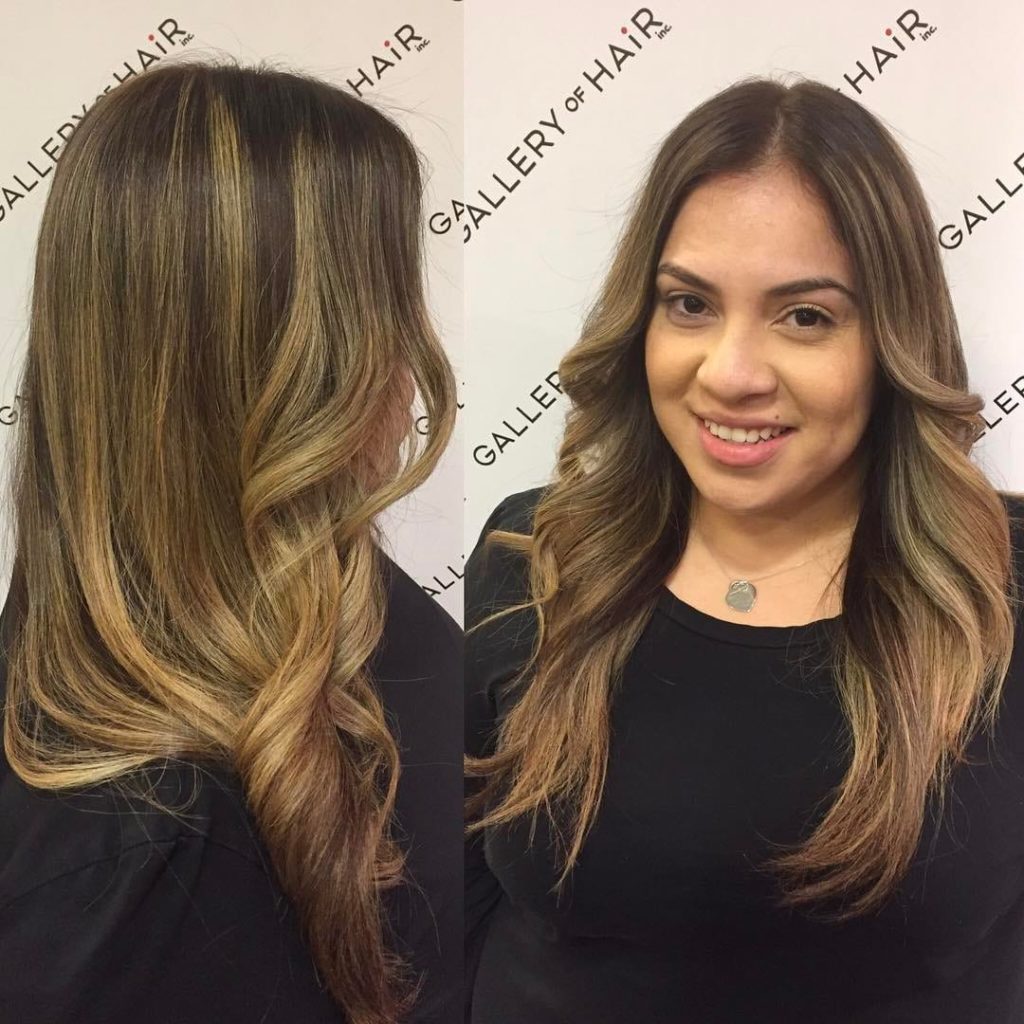 Styling Tips:
Apply a multi-tasking product to damp hair before blow drying. Use a product that offers thermal protection and hold while eliminating frizz.
Then, sectioning off hair as you work with individual areas, use a round thermal brush to blow dry hair straight, holding dryer at a downwards angle to hair.
When hair is dry, use a curling wand to curl front layers away from face, starting each curl about 4 inches down each strand of hair.